Quinlans Fish Shops awarded BIM Seafood Circle Seafood Specialist of the Year – 2011
Bord Iascaigh Mhara (BIM), the Irish Sea Fisheries Board announced in January 2011 that Quinlans Fish Shop in Tralee has been awarded the BIM Seafood Circle 'Seafood Specialist of the Year, 2011'. This prestigious award is only presented to seafood retailers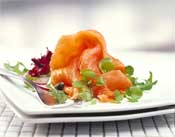 that exceed the stringent high standards set by the Seafood Circle, an initiative developed by BIM which recognises and supports retailers and hospitality outlets that consistently offer top quality seafood to their customers.
The BIM Seafood Circle initiative was initially set up as programme encouraging pubs to serve seafood dishes at lunchtime, a meal at which many people prefer to choose lighter, healthier dishes. This has been further developed in conjunction with Georgina Campbell Guides to encompass fish retailers who supply top quality, innovative, delicious seafood dishes and carry the distinctive Seafood Circle logo.
Seafood, the healthy option.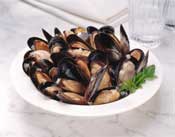 Nutritionists recommend we eat seafood at least twice a week. They are packed with protein, minerals and vitamins, seafood provides many of the nutrients we need for good health. Oil-rich fish like salmon, mackerel, trout and herring are excellent sources of omega 3 oils. Research has shown that omega 3 protects against heart disease, is beneficial in relieving the symptoms of arthritis, is necessary for foetal brain development and may help protect against Alzheimer's disease.